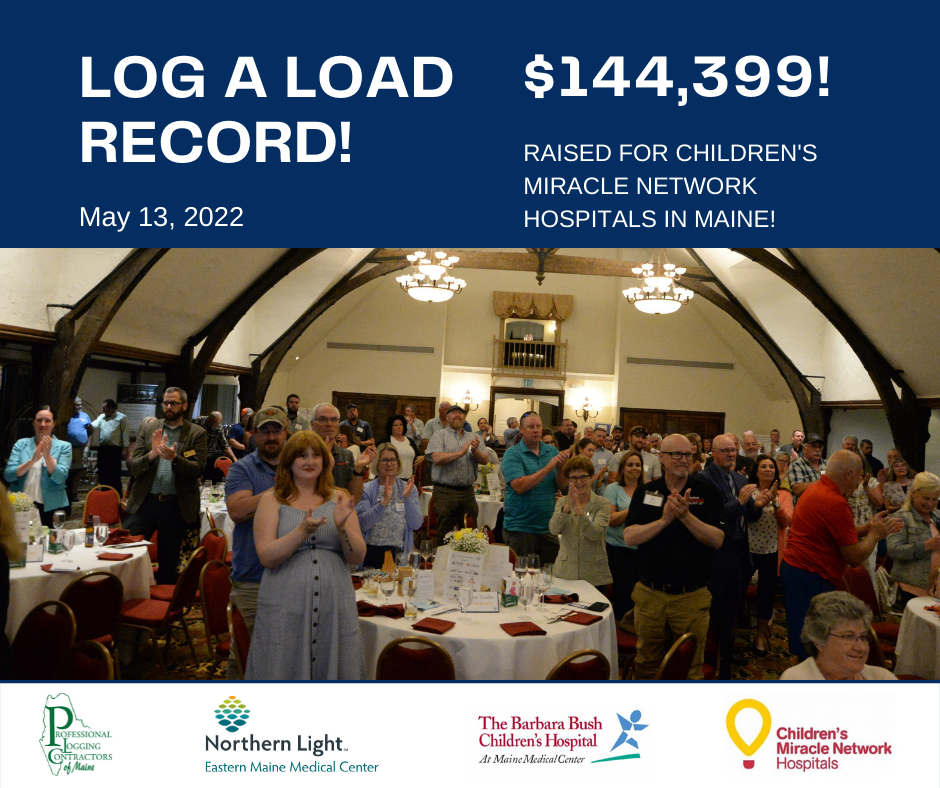 The Mission of the Log A Load For Kids Foundation program is to raise funds to improve children's health through treatment, education and research at Children's Miracle Network Hospitals.
 Log a Load for Kids has raised approximately $20 million nationally to help sick and injured children. Individuals and businesses in the logging and forestry industries contribute to help local children's hospitals. You can be sure that donations to Log a Load for Kids help children close to your home. Log A Load For Kids was started by the South Carolina Forestry Association in 1988. In the beginning the concept was basic, loggers and wood-supplying businesses donating the value of a load of logs to their local Children's Miracle Network Hospital. Since its inception the idea has grown into hundreds of events and activities across the nation. The generous men and women that keep our forests health; have been hard a work for the last 26 years helping to keep our children healthy too.
In Maine, the program started in 1995 when the PLC became an organization.   The first fundraiser was a partnership between Seven Islands Land Company, Hanington Bros., Inc., a logging contractor and Lincoln Pulp,  Paper & Tissue.  Seven Islands donated the wood.  The loggers harvested the hardwood.  Hanington Bros., Inc. trucked it to Lincoln and LPP&T matched the value of the load for the first Maine contribution in excess of
$1500.00
. The initial Log-A-Load for Kids was originally started with the intent of donating the value of a load of wood.  The second year the program evolved into our yearly auction and golf tournament.
Total money raised for Log A Load and Maine Kids by the PLC of Maine